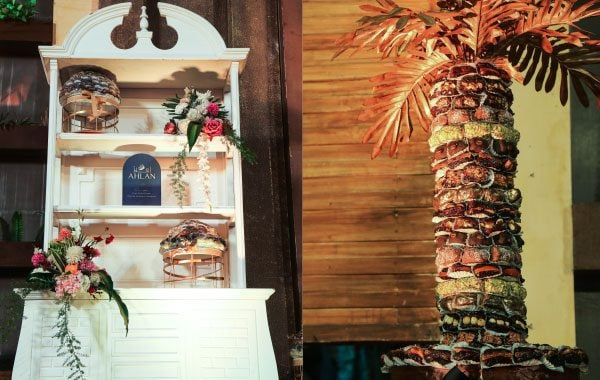 CONSTANT EVOLUTION OF INNOVATION IN DATES.
As you're celebrating a significant day, we ensure everything is fresh, flavorful, tempting, and alluring. Our buffet and trays, plates, glasses, etc. are a work of art, blending ingenious presentation with premium ingredients. Our menu is persistently budding with fresh and inventive ideas. Every date, be it plain, filled or covered with chocolates, Dates Milkshake, and Date Pastries, each bite is brimming with flavor to lure the palate and to leave a lasting impression.
VARIOUS FUNCTIONS, CATERED RIGHT
ANNIVERSARY / BIRTHDAY PARTIES

CORPORATE EVENTS AND PROMOTIONS
GALLERIA
THE GLIMPSE OF TEMPTATIONS.